Drone Masterclass Academy by UAVisuals is celebrating the New Year with 25% off discounts on their Real Estate Masterclass and their drone business resources.  I can't think of a better way to start 2021 than to "get your skills UP", as Aaron puts it in his top tips for starting your drone business video on UAVisual's YouTube channel.  Use coupon code: SEEYA2020 at checkout to get your 25% discounts.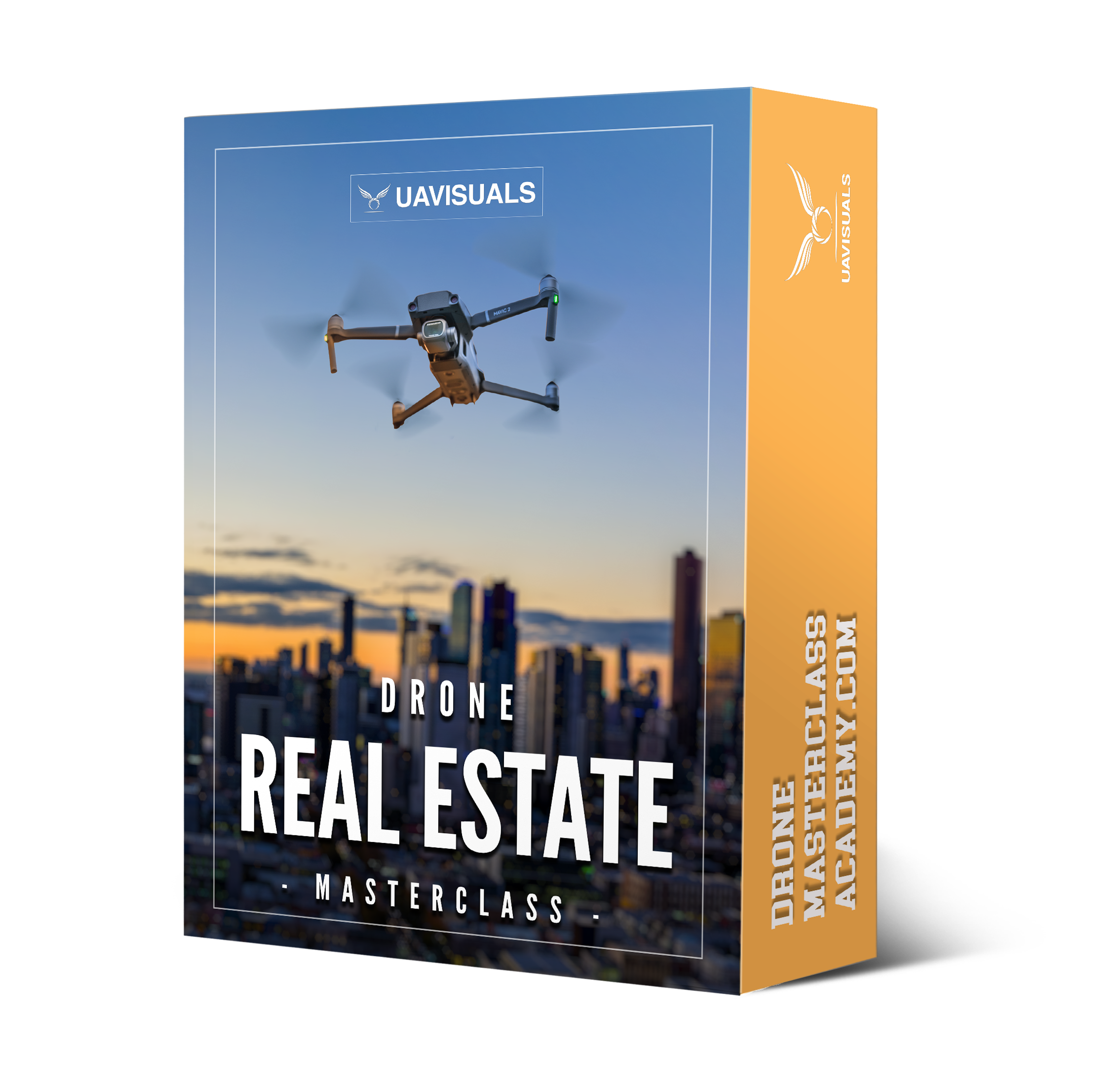 The Drone Real Estate Masterclass is just the first in a series of drone masterclasses that will give you insight into all aspects of the drone industry including photography, cinematography, inspections, and others.  This course is for aspiring as well as seasoned professionals who have the desire to never stop learning.
UAVisuals share their process and inside industry knowledge on how to create amazing aerial footage and run a successful drone business in the competitive real estate services market.  The knowledge you will obtain in these courses are from years of experience curated by leading professional pilots across the globe.
This course is not a collection of "talking head" videos shot in front of a green screen.  There are more than 40 videos that take you on location, shadowing real professionals, and in the editing room.  This is a living course that gets new content all the time and includes TONS of valuable downloadable resources like raw imagery files, Adobe Premiere Pro templates, Lightroom presets, and all kinds of other goodies to help you practice the skills required to be successful.
DMA Instructors
About Post Author
Affiliate disclosure: Some of the links in this article may be an affiliate link, which means Drone Outlook may get a commission for purchases made through some of the above links. You will not pay more when buying a product through the above links, and you may occasionally receive a lower rate through coupon codes negotiated by Drone Outlook on these links. Thanks for your support!