Description
SECTION 1 – INTRO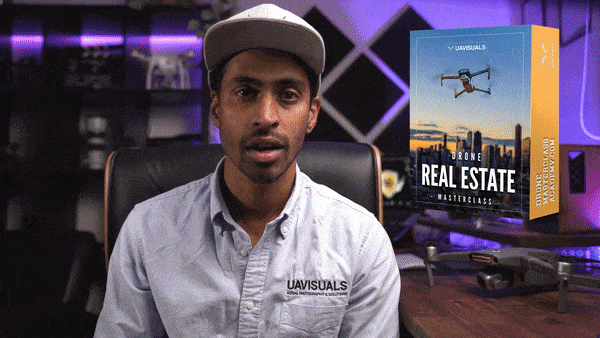 When you sign up you will get a lifetime access to the course content plus access to a private Facebook group where you can share, ask and learn from others around the world and have a personal line to myself or my team for any advice.
SECTION 2 – GEAR & DRONES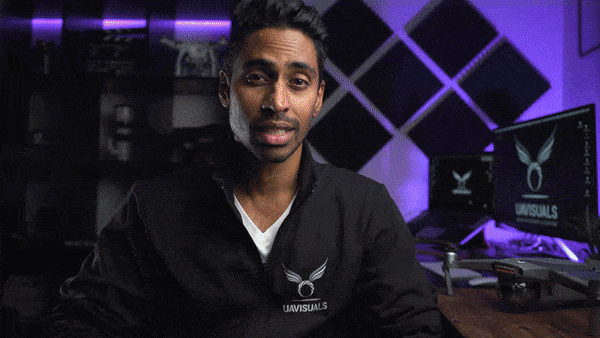 Here we answer the big question of which drone is best for real estate work. We discuss must-have accessories such as filters, iPad, sun hoods, hard case vs soft cases and more.
SECTION 3 – GETTING STARTED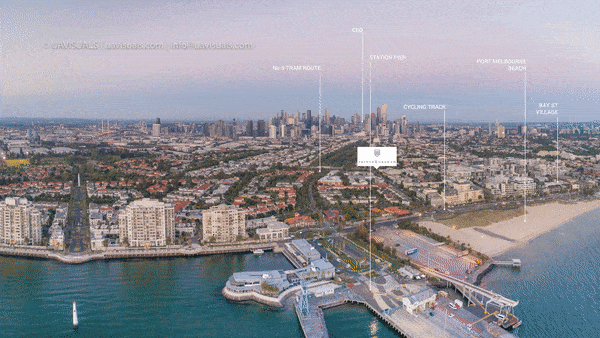 For those starting a drone business in Real Estate it is important to understanding competition in your local area and see the quality and level of standard that is out there.
We look closely at what's out there in terms of style and execution show you how you can do the same.
SECTION 4 – MASTERING DRONE PHOTOGRAPHY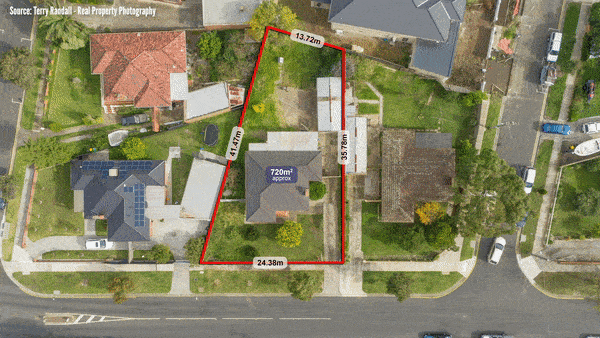 Here we discuss the main types of shots for Real Estate, what agents are looking for and how to capture them. We walk through camera settings, common shot types, and how to achieve them, also how to shoot VR & Panoramas.
SECTION 5 – PHOTO EDITING FOR REAL ESTATE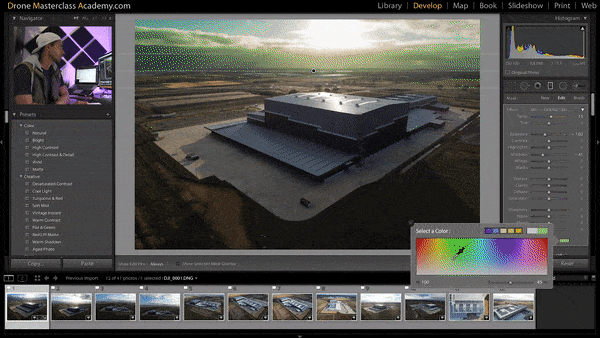 This section we take you through the most important part – the editing. We edit real life examples of residential, commercial properties and even advanced techniques such as a 360 VR using programs such as PTGUI, Lightroom and Photoshop.
We also get technical and dive into some neat tricks such as de-warping, adding boundary lines, annotations and how to export your photos at the highest quality to deliver to your client.
SECTION 6 – MASTERING DRONE VIDEOGRAPHY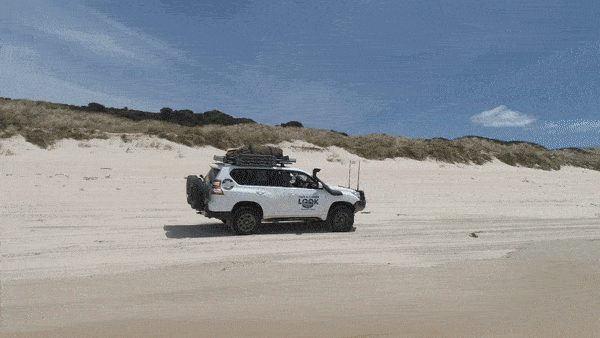 Here we discuss the best app and drone settings for video work. This includes adjusting gimbal settings for optimal smoothness, navigating around the app, using the automated features, and the most important 8 types of camera movements you must know!
SECTION 7 – VIDEO EDITING FOR REAL ESTATE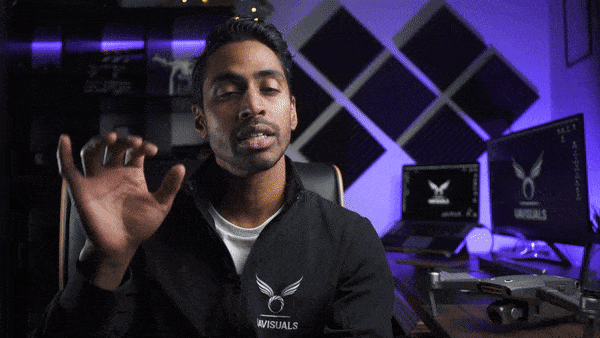 The next section we transform your drone footage into something spectacular!
You will learn the secret formula for creating stunning videos every time and understand scenes and shot types. We also walk through how to add 3D animated text, call outs and transitions using after effects and premier pro.
SECTION 8 – FREE DOWNLOADS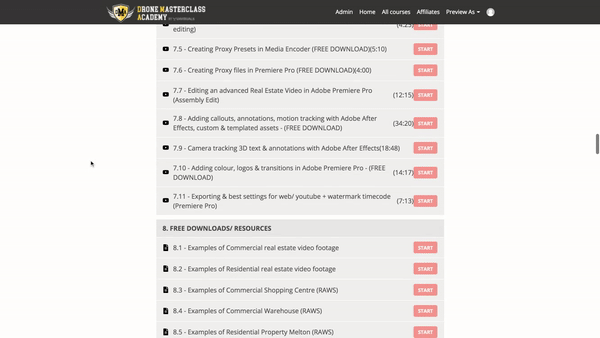 This section is full of free downloads and resources that would usually cost you hundreds and weeks of your time searching out the information yourself.
We throw in DIY footage to try editing at home from our projects, also to make sure you look professional we have added in safety sign design templates, LR presets for colour grading, premier pro transitions, lines, fonts and annotations for real estate and so much more
SECTION 9 – JOB SHADOWS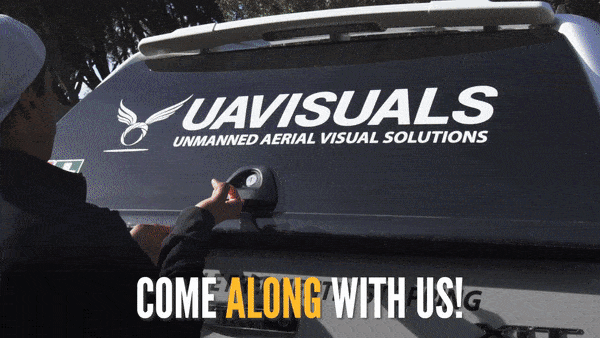 And lastly the final section is job shadows. Come along with us on a job, shadow our process from start to end, see how we shoot, flight plan, capture those angles and drone movements, edit and deliver to our clients from a range of projects.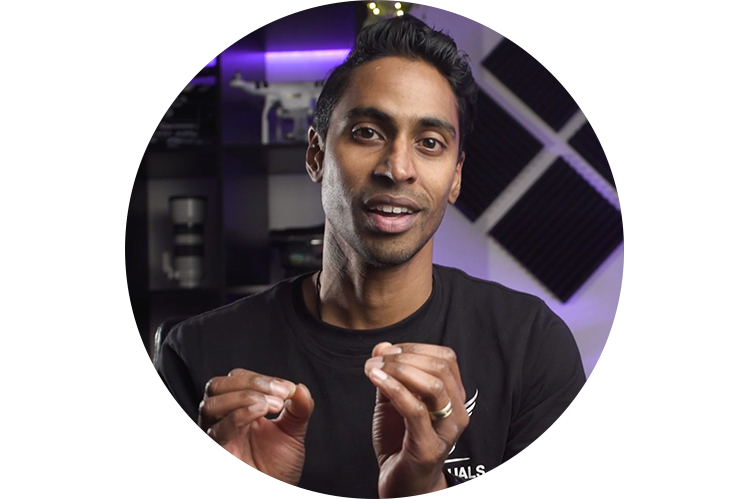 AARON RAJAMONEY- Your Instructor & Mentor
From humble beginnings… Aaron quit his job to chase his passion of drones and photography in 2013. Starting off as a part-time 'side hustle' his small business soon became to grow as he pushed the boundaries of aerial photography and video.
Now he runs UAVISUALS (Unmanned Aerial Visual Solutions), Australia's preferred drone services company where he gets to do what he always wanted- fly drones and travel for a living!
Aaron has created photo and video content for top property developers, luxury resorts and now here to share his knowledge, industry secrets, tips & tricks with YOU from his years of experience in commercial drone services working in Real Estate & industry applications.
Affiliate disclosure: Some of the links in this article may be an affiliate link, which means Drone Outlook may get a commission for purchases made through some of the above links. You will not pay more when buying a product through the above links, and you may occasionally receive a lower rate through coupon codes negotiated by Drone Outlook on these links. Thanks for your support!